When considering businesses that you can run from anywhere a digital marketing company is definitely a valid option. You may also hear is called a online marketing agency or social media marketing agency or advertising firm. The terms are used pretty interchangeably. The main focus is the online marketing on websites like Google or Facebook or Youtube or Instagram or TikTok. Some agencies focus on just pay per click marketing. Others may do social media management. All in all it is your agency and you get to choose what you want to focus on.
Full disclosure I do operate a digital marketing firm. You can find more about it here by clicking this link.
Here are the things that drew me into starting a digital marketing firm:
Practically Recession Proof
So some of you may already know but for those new to this blog allow me to explain my background. I am what you would call a serial entrepreneur. I love process and starting things and watching them grow and develop into these self contained fully functioning business. With all that said I have attempted to weather two recessions and I have learned intimately how devastating a recession can be to a business that is less than 5 years old. And most know the first 5 years are the hardest. When this pandemic hit all I could think was that I was missing something when I chose what business to go in. Before I leaned toward passion and what I liked to do. Liking things doesn't necessarily mean you will make money at things and on top of that when you love what you do you may also give a little more than you should. At least that was my flaw.
So hopping back on track I wanted my next business to be a bit more recession proof. I wanted it to be something that is at a higher level and not necessarily direct to consumer. I wanted something that felt more like building a strong network. And that when I came across someone looking to sell me their marketing course. And it made me think. When will I ever not need customers?? No matter weather I am B2B or B2C there all customers. And if I could develop a team that could handle the marketing for any of my endeavors that would be a dream.
As you are probably guessing I bought the course. I completed the course and then I took another course cause during the first course I ended  up (thanks to Youtube) learning about some other marketers and I really like their style and I wanted to make sure I was not missing anything.
I consider digital marketing practically recession proof because businesses will always need customers and if you know how to get to those then you will always be sitting on gold no matter where you live.
Can Be Done Anywhere
The 2nd thing I love about digital marketing is, of course, it can be done anywhere. And yall know I am stacking up for the time my family and I can pack our bags and jet set with the best of them.  Digital marketing is purely online and once you get good at it then you will be able to "market" your skills where ever. In addition to being able to assist people everywhere. It is a completely virtual business. All my employees and contractors work remotely. All my meetings are virtual.
Easy To Start
This is a pro and a con. Anyone can call themselves a digital marketer. Which means that some trash gets swept in too. But let's be honest this can happen everywhere. And admittedly I tried to use a marketing company for a previous business and they missed the mark so bad guys. they literally lied and mis-led me and had a bunch of people calling me asking for a job. It was nuts. The whole experience put a bad taste in my mouth.
Fast forward I realize I should have done more research and vetted this company instead of being sold on all these pie in the eye dreams.
There is no official accreditation you need to become a marketer. Facebook does have certifications you can get and there are some other floating around. But Imma keep it 100 with you guys. You need to understand how marketing works and get good at it. It's not hard cause people make a lot of mistakes when they market that they don't realize is making them lose sales. You will have that knowledge and then show them how to maximize sales. It's easy to learn. And it's relatively easy to apply. I will admit there is some discernment that will be needed in regard to knowing what is best to apply when.
Ability To Truly Scale
The ability to scale your business is truly an overused term. And it wasn't until I had the privilege of hearing a black billionaire discuss how he manages, buys, and sells his business that I realized I was near rarefied air. Listen guys, scaling should not have you working more. It took years for me to release and fire myself and put people in place that were wayyyy better than me. For me, this was transformative and I hope it will be for you too. It is why I can now operate 5 businesses while constantly looking to buy more that fit my portfolio. My team allows that.
With a digital marketing business you will find out very quickly that you will need persons handling your graphic design, video editing, and copywriting. And sure starting out you will find yourself doing much of this yourself but don't sell yourself short.  This is the gig economy and resources like Fiverr have a ton of talented persons that you can higher on a one time or ongoing basis for as little as $5.  This is a business that is fully scalable and if you are like me and a serial entrepreneur then imagine having an in house team to market your business to the masses.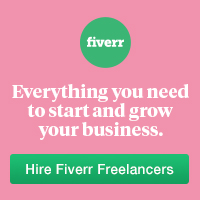 I'll cap things off with the following. A digital marketing agency is a great way to make money while traveling the world. It's a skillset you need to have regardless if you plan to start any sort of business. Even if you don't start a marketing agency what you will learn is truly invaluable. Once established, you get to command your price. Meaning the better you are at getting businesses customers the more people will pay.
It will require a lot of time initially. You have to learn how to market. There are some decent courses out there. Find someone doing what you want to do. That honestly is the best way to get advice that applies to you that will help lead you in the direction you want. While my trainings were good I honestly rather you do your own research and invest accordingly. There is a learning curve. I feel like my colleagues who trained with me but had less experience running a business struggled a bit more. Also impatient colleagues gave up too soon.
You then have to find your niche. For me; I opted to focus on Facebook pay per click (PPC) for ecommerce stores because I knew that was a sweet spot I could leverage for my stores and help others in the same field. Then you have to hone your skill. I did this by testing strategies on my own website and then doing case studies with a few brave souls with online stores who did not know me but decided to take a chance on me. Both of which I killed by the way! I'll save that story for another post. There was a lot of nail biting during the process I must admit. Give yourself some ramp up time. It was about 4 months before I made anything. You will need a website. Click here to to see website options I offer. You will find basic website builders and the option to build or have a website built for you. And a tool to track your clients progress. SEMRush is a great tool that has been worth the . Click here to learn more about SEMRush
I hope you enjoyed this post. Are you considering starting a digital marketing company? Tell me what's holding you back in the comments.
Disclosure: Please note that some of the links above may be affiliate links, and at no additional cost to you, I earn a commission if you make a purchase. I recommend only products and companies I use and the income goes to keeping the site community supported and ad free.