If you are interested in starting a digital marketing agency then kudos to you. If your read my last article (Why you should consider starting a digital marketing business) then you already know my sentiments. The short answer is learning marketing is going to help all your future endeavors in the long run. Your blog, your website, heck even your life. There were so many things that my upbringing did not prepare me for. Now, I am not blaming my parents they did the best they could with what they knew and they probably never would have guessed they'd have a me. My bigger point is I had to unlearn certain things. And I had to adapt to the world as it is not as I wanted it to be. The sooner you get over that hurdle, the sooner you will find yourself on track to designing the life you have dreamed of.
This blogs focus is to be able to live where ever in the world you want and still make money. And it is my humble opinion that for many of us that won't be in a job. Nothing against those but they have limitations and last I checked the supply well outweighed the demand. Business ownership is the key. So let's jump right into it.
What do you need to start?
There are no official credentials needed to start a digital marketing agency. This makes the barrier to entry as low as it can get. The difference between the winners and the losers will be in the execution. So you are going to want to start by educating yourself. I am not going to promote any specific program. Honestly I have taken more than one and I do believe there are a few options out there. Do your research. Facebook Blueprint (while boring as crap) has all the information you need to start advertising on their platform. In addition they are as we say "the sauce". I have heard Facebook called the ATM and the money projector. Listen, Facebook is a tool that once mastered can make you and your clients money. But every person that runs a campaign is not going to make money. Why? Well there are a number of reasons but the most important I have noticed is people don't educate themselves. So take the time to find 1-2 persons that are at the level you want to be and do their course.
You are probably thinking but didn't you say Facebook has a free course. Yep, sure did. And truth is a select few of you will take that course and know how to apply the lessons given. The rest will need a teacher that will show you how to get the most out of Facebook for your niche. Make the investment in yourself and learn what you need to leverage this powerful tool. So your first task is to learn digital marketing.
Digital marketing does not only apply to Facebook. Actually it applies to all online entities Google, Yahoo, Bing, Youtube, and the list goes on. Google Ads will get you access to Youtube video ads. And those annoying but sometimes entertaining commercials that interrupt your Youtube binge sessions. Don't tell me I am the only one that binges Youtube?? Anyways. Facebook will get you access to Facebook and Instagram.  My personal experience is I use Google for this blog but I use Facebook for my ecommerce store.
Beyond educating yourself you will need a laptop or computer. You may be able to do most things on a tablet but honestly a computer or laptop will be simple. My laptop was from Walmart, chile look, you want something that gets the job done. You can always upgrade later. The point is to start where you are with what you have.
Decide Your Niche
If you just rolled your eyes I felt it. I know this may sound like beating a dead horse especially if you have read any of my other posts but there is a reason it keeps coming up. You want to become known for something. And that thing needs to be specific. It may sound counterintuitive to have to niche down to get more but believe me you keep reading this everywhere for a reason. I struggled early in business with this as well so I get it. But after 14 years as an entrepreneur I can tell you I don't start a business without first defining my niche. Your niche can be anything but let's short cut the fraggernacklebull.
Make your niche what you will be working in. I already see a few of you making a list of ten different un-related niche topics. Stop it. Think about your ultimate goal and work from there. Reverse engineer the entire process.
For example: My marketing firm helps POD (print on demand) store owners market their business on Facebook. Why because I have a POD store and I knew I needed to figure out this piece in order to expand and scale. And I also knew once I figured it out there would be others that would want to tap that knowledge. Now, do I get approached for other marketing gigs. Absolutely, but by being a specialist, one, people pay a premium because you would pay the cardio surgeon more than the general practitioner for the same surgery. B, it puts me in control.
Take some time to follow other digital marketers and see what they specialize in. You want to start tracking and researching and forming a blueprint. Feel free to reach out to those you are interested in working with or you have questions for. Some will respond and some won't but don't take it personal as you will find yourself protective of your time as your business grows as well. And if they are any good believe me you are not the only one asking for a moment of their time. Still never hurts to ask. I will virtually meet and mentor entrepreneurs myself and I am pretty selective. There is no fee but you have to know what you want I cannot figure that part out for you. If you have a question; click here to send a message.
As you do your research you want to think about the end user and what their pain points are. One big tip is many professionals graduate college but are never taught anything about how to market their law firm, dental practice, tax office. They are left to their own devices. And imagine how much more impressive it would be to talk to someone who specializes in Dental practice marketing. I recently had a conversation with a accountant who owned over 30 offices and his biggest complaint was that the last team he hired did not understand his business and he had to continually re-explain certain concepts. I could here the frustration in his voice. Someone with a marketing firm that came to this guy and told him we get accounting and taxes and the special set of circumstances that comes along with marketing your type of business could have snatched him so easily from his current firm.
Create An Online Presence
If you are going to have a digital marketing firm then you are also going to need a web presence. Nothing grinds my gears (Family Guy reference lol) more than a marketing firm that does not implement the very same practices it asks of it's customers. You are going to need a website and ideally a couple of social media pages but those honestly may be optional. A lot of your consulting will start with their online presence and you evaluating their website. The basics are the aesthetics. Is it visually pleasing? Is it easy to navigate? Do all the links works? I also like to rank the domain. I use SEMRush as they give you a ton of useful data and let you know where they can improve. This will not only have you looking like a well oiled professional that knows what they are doing but also the more you can tell someone about their business that they don't know the more impressed they are with you. Another great feature of SEMRush is you can track your own website and its Authority Score. In the beginning you are going to be your own guinea pig.

Now, if you plan on offering social media management then you are going to need to have a presence on the platform you plan on helping your clients with. Social media planners make bank so don't sleep on that skill. People are willing to pay and the ones I know charge on average $450 per month to manage and post to 2 – 3 platforms. Research what classes are out there and learn this valuable skill.
Your website does not need to be super fancy. It need to be the same things you will be looking for in your customers websites. What's critical is it not be a free website. Why? Most people find it comical for someone to ask them to pay for a website but they have not even done it themselves. Be the example. A great resource is finding a freelancer through a website like Fiverr. I grew up in pre-internet times when we had to use the yellow pages and there was no Google to find out anything. It does not matter your age or how tech savvy you are. The internet has leveled the playing field. And resources like Fiverr are proof of that. There is not much you can't get done for your launch and many of these professionals are just as smart and capable they just live where things are much less expensive and so they can in turn charge you less. Fiverr is also phenomenal because the rating system will give you an immediate glimpse into if this is someone you want to work with.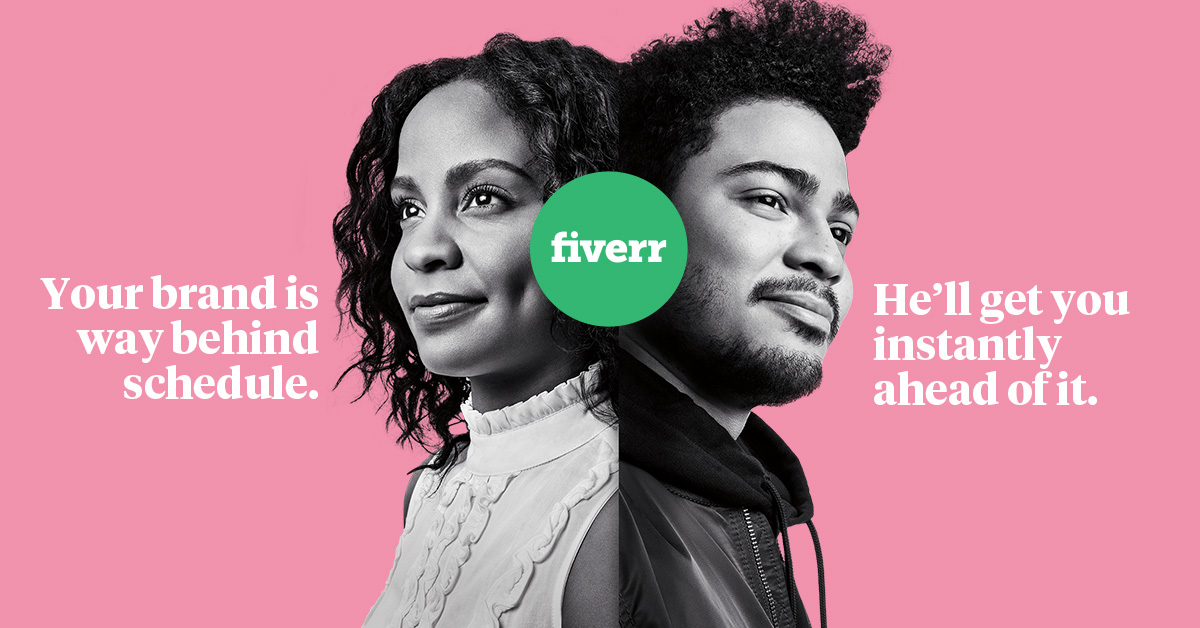 If you are a bit of a do it yourselfer then you can try our easy website builder on Godaddy. It's simple, point and click construction allows you to create a great website very easily. And once you have done it you can market there services as part of your repertoire. Quick story. When I first started my brother asked me to help him with getting a website. I, of course, was like cool send me some examples of what you want. He was like; actually I know exactly what I want. And sent this (click here to see it) website. I immediately recognized our website builder. So I told him that's our builder and better yet all those features are included in the business plan. It was a done deal. He did not know that it was a builder and thought this guy had someone design it for him. I explained he could have appointments set, deposits submitted, and correspond thru What's app and his Facebook business page all for under $15/month. If using a freelancer sounds overwhelming then try our website builders. It has 24/7 support and if you use the code hwwt2021 you can save an additional 15%.
To incorporate or not?
As a serial entrepreneur my natural inclination is to encourage you to go for some sort of legal structure. But I'm going to pause and give a little food for thought. If your initial customer is you and you are tight on cash then incorporating can wait. Run your business as a sole proprietorship and get yourself a freelancer account with a bank like Lili. Lili bank was designed for freelancers and it is a free checking account with no minimum balance. And it allows you to start an account without getting all the incorporation paperwork. They even have fun tools like assigning expenses so tax time is easier. And they have a tax bucket you can put money in through out the year to make tax payments easy to manage. Click here to learn more about lili.co 
The main reason people incorporate is the asset protection. It's the ability to allow your business be it's own entity and if something happens and you are sued your personal assets are not attached. The are several different types of incorporation. The most popular and the easiest to start being the LLC or Limited Liability Corporation. Others include the S Corp and C Corp. I am far from the definitive source on this. I have used two different corporate structures and they were based off of my specific needs. I encourage you to do some research  on what each entities covers and then choose what is most beneficial to you.
Open a bank account
In addition to Lili.co mentioned in the previous paragraph there are quite a few wonderful resources for small business owners available. Back in the day you had to have hefty minimum balances and there were limits to the number of transactions you could do for free. It was crazy. But now the fintech space is taking off. When I started my digital marketing firm I was approved for a $2000 credit line almost immediately. Which was a complete surprise but that is a part of the benefit of having a business entity set up and incorporated. You can allow it to build it's own credit.  but not to veer to far off track from banking I want to give a few other options. What I like about these is all are geared to when you are starting out as a business. They are very easy accounts to open once you have your incorporation papers and majority don't even require you to put money in the account to start. All are FDIC insured.
The fintech space has been buzzing and I highly recommend you open a business bank account as soon as possible. There is sector opening huge doors for small business owners in the fintech space. They are offering the ability to get financing into your business outside of your credit. For so long this has held so many including myself back from growing our businesses. I want you guys to be able to take advantage of it which is why I am bringing it up here. Later, I'll probably do a more in depth post about it. These new methods look at your bank account solely. They don't care about your credit at all. They want to see your activity and then they lend out money based on that activity.
Secure a merchant account
This is how you will be able to accept credit and debit card payments. There are a few options out on the market and I'm going to start with the one I use primarily and that's Stripe.
Stripe is not only powerful but it is used by millions of merchants. They have a ton of integrations with online platforms like Woocommerce, Zoho Invoicing to name a couple. You can do single and recurring payments. They do charge a processing fee for each charge but all merchants do. The great thing is you pay per use not on a monthly basis.
Click here to check Stripe out.
Square is the next runner up. They are easy to set up and you can even get a cute little card reader for your phone to charge clients. They have integrations similar to Stripe so I won't rename them here. And yes they charge a processing fee which is a percentage of the charge.
Square is waiving $1000 in processing fees for the first 180 for new sign ups! Click Here to learn more.
Paypal is the next and final one I will go through. Paypal is an easy to start merchant processor and everyone is familiar with Paypal. I still have a business account with them. You can do one time and recurring payments. And Paypal does have it where you can offer payment plans to your clients. They do have to be approved but you get paid upfront and Paypal handles the collection portion. Paypal also has business loans they will issue out based on your account activity.
To start a Paypal Account Click Here
No matter which merchant you choose one of the first rules in business is to make it easy for someone to pay you. Have the options and make that part smooth like butter.
Decide on your pricing structure
Starting out with little experience it is my recommendation to keep you prices low or dare I say free. Now before you bite my head off hear me out. Starting out you are missing one critical piece. Proof. You need to be able to show people you can do what your agency does. And while I have mentioned you will be your own guinea pig you can't expect people to just trust that. Even a broken clock is right twice a day. So here is my best tip for you. You are going to start out for free or next to nothing cost-wise. In exchange you are going to request that your client write a review at a pre-determined time. Create a clear but easy deliverable. For example if they normally get 5 customers a week shoot for 8. That would be a 50 % increase in business opportunity that they otherwise may not have seen. Set a time period. It honestly can be whatever you want but my recommendation is 6 – 8 weeks. You want to give yourself enough time to recover from any unexpected hiccups.
You are probably wondering how do you get people to participate so let's jump into. You are going to start with your inner network. Post on your social media and start telling people what you are doing. Not that you are doing it for free but that you have taken training and are opening a digital marketing agency. Most people will find that someone in their network will give them a shot. I was doubtful myself but honestly it does work. People knew me and had worked with me in the past knew one thing that I was serious about my business and they were willing to take a chance. Now I did get lucky because one of my clients was a referral from the original client. I was honest and upfront. I demonstrated what I had learned  in our virtual meeting and I showed them things that they did not know about their own business. They were willing to give it a try. The goal is to build your resume. You are setting the stage.
Now once you have your case studies or initial clients you will be wanting to charge. I know the urge to jump way up is strong and you are free to do that. What I personally did was tier up. So my first paying client was charged $150 per month. My next $250 and so on so forth until I hit my ideal price. What you can charge per month will vary depending on your industry. In my arena its typically a monthly set fee until the ad spend hits $30,000 per month and then your fee becomes a percentage of the ad spend. For example: $30k-50k/mth in ad spend your fee would be at 7.5% and you typically tier up from there.
Another consideration is paying by the lead. I know a few marketers who are very good at getting specific leads and they just charge their clients per lead they attain. The great news is depending on your niche (see how that keeps popping up) you can command quite a bit. One friend of mine does leads for cleaning services and he typically charges $74 a lead. Another friend does insurance leads and they average $125 per lead. The great thing about selling per lead is people will pay for quality leads and while $125 might sound like a lot to someone not in that niche but it is typical pricing your client has been paying with other services.
Some people do hourly rates but typically this is more to complete a specific task like evaluate their ad campaign for them. Part of business ownership is to get out of the hourly mindset. My encouragement to you is to come from a value added mindset. No matter what strategy you choose the market will usually quickly dictate what will work for you.
Build A Team
You are going to want to build a team of dependable people to help with the ancillary tasks. This will vary depending on what all you are offering and what are your natural skillsets. Just know that you want to set things up so everything is not dependent on you. I would recommend finding a graphic design person that can make some of your ad creatives. You can put most basic concepts together using Canva. But as your business grows the goal is to put someone in place of each of the tasks you handle so that you can scale your business. Fiverr has a ton of options to choose from and start building your team. Fiverr is very committed to helping freelancers succeed and have a number of great classes to help get you on your way. Click here to learn more about Fiverr classes.
One quick tip about building a team is to hire slow and fire fast. This means take your time to vet and choose who is on your team. You will quickly learn that in many instances you get what you pay for. And if you are having to hold someone's hands through every single thing then you might as well have done it yourself. Hire well and you will find a level of freedom few get to experience. For my agency I have a VA, appointment setter, several graphic designers, video editor, copywriter, and account manager. I did many of these jobs early on but I knew from past experience with previous businesses not to get caught in the trap of working in my business. So I was very insistent to expand as soon as I could. Part of this was because I met a billionaire who explained how important it is to fire yourself. I never thought like that but those words never left me and is how I handle all of my businesses.
Things To Note
Starting a digital marketing firm is a huge benefit for you even if you do not decide to service any clients. The skills you learn will assist you with the most critical part of your business; the marketing. Years ago I went to SBA conference and the speaker said something that always stuck with me. He stated he would take a C grade idea and a A grade marketing team over the opposite everyday. Ideas are nothing. We all have them and usually more than one rolls forward in our brains as the next big thing. You can have the best idea but if you don't know how to get it in front of your ideal audience then your are stuck or well you can hire someone. But those who are good as going to cost you a pretty penny.
This is not a get rich quick anything. I know many people are attracted to the portrayal of all this fast money and the idea of walking into your spacious office in downtown. Yeah that's marketing. Marketing feeds into your desires. And I am not saying people have not found much success through digital marketing but I am saying that this is not easy. Nothing worth it truly is. Put in the work, learn the craft, get some proof and forever have a skillset that will do nothing but benefit you and people will pay you for. Stick with it. Too many give up before they get to the break thru. There will be times of frustration and feeling lost. Contact me. I want to encourage you to embrace the journey you will be stronger once it's all said and done.
What 2 niches are you considering for your digital marketing firm? Let me know in the comments.
Disclosure: Please note that some of the links above may be affiliate links, and at no additional cost to you, I earn a commission if you make a purchase. I recommend only products and companies I use and the income goes to keeping the site community supported and ad free.