Full disclosure that is me in 2016 in that photo. Young and fancy free, I visited Belize about 7 times during that year. So to say it is my favorite place to visit would be an understatement. I definitely plan to have a home there and if Belize is on your short list of places to live then you will find this list quite useful.
Belize is a mixture of wildlife, culture, friendly people, and a Caribbean vibe. With beautiful scenery and a laid-back lifestyle, it's tempting to move to a country like this, and if you've got that in mind, here are some things you should know before moving to Belize.

The cost of living is considerably less in Belize compared to the United States. Although things like electricity or imported food may cost more, other things like property taxes, locally-grown food, internet access, and travel are less expensive.
Now what part of Belize you live in can vastly affect how expensive it is to live there. Locations close to or on the beach like the island of Ambergris Caye, generally cost more. If you're looking to cut down expenses, you can opt for less expensive areas like Corozal and the Cayo District, or live inland at the less touristy areas like Punta Gorda. It's amazing there. It's inexpensive and you'll get a feel of one of the Belizean festivals.
They have a festival celebrating the Garifuna culture and heritage which lasts three days and two nights. There is also a reenactment of when the first settlers to the south came and requested access to live there at dawn of the 2nd day.
With a country like Belize, you don't have to bother about leaving your family and friends behind. A flight from Houston or Miami to Belize takes only two hours and New York is a five-hour flight from the Philip S. W. Goldson International Airport in Belize City.
No matter what part of Belize you decide to move to, home will always be close to you.
No need to learn a new language.
English is the official language of Belize so you don't have to bother learning a new language to fit in. Belize is the only Central American country that speaks English. You can get around, ask for directions, meet new people, and go about your normal day-to-day life with much ease.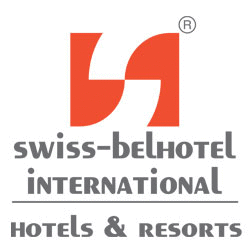 Belizeans are generally friendly and hospitable. They speak English so communicating and connecting with them is quite easy.
The high crime rates in Belize is a matter of concern for most people moving there but it's worth knowing that only certain areas in Belize are considered unsafe.
Areas like Belize City (the biggest city in Belize) and around the Guatemalan border have high crime rates but most of these crimes are gang-related so you're safe if you're not related to any gang.
Healthcare in Belize costs a fraction of what it costs in the US. There are also many great doctors, but they're working with limited resources so if you have a serious health issue, you should consider seeing a specialist in Mexico or taking a flight back home.
The Belizean government will make you feel welcome.
The Belizean government has a way of making foreigners feel like they are part of the country.
First, there are no restrictions on buying and selling property, and it's easy to establish residency through the qualified retirement program (QRP) which allows foreigners above the age of 45 to move in and become residents of Belize.
There are lots of places to visit in Belize. You've got places like the Placencia peninsula, dense jungles housing jaguars and howler monkeys, the Black hole cave, and the famous Great Blue Hole off the coast.
The weather in Belize is perfect for going out and creating new memories almost year-round. Belize has a tropical climate which means there are wet and dry seasons.
The dry season is from November to May and this is the best time to visit Belize. The rainy season is from June to November and you can expect to see storms and sometimes hurricanes. 
It's common to hear locals say they are having winter weather while walking around in shorts and a t-shirt!
There are large expat communities in Belize so it's sure to feel like home soon enough. The most popular places expats settle in are the Corozal district, Ambergris Caye, and Placencia.
What's the first place you want to visit in Belize?
Let me know in the comments section below.
Disclosure: Please note that some of the links above may be affiliate links, and at no additional cost to you, I earn a commission if you make a purchase. I recommend only products and companies I use and the income goes to keeping the site community supported and ad free.